READ WHAT OUR CLIENTS ARE SAYING
" Ashley and her husband are a dream to work with! She made me feel comfortable and natural durning our engagement session. Ashley put 110% into our shoot and really cared about what we wanted. Ashley is creative, fun, and very professional. Highly recommended! "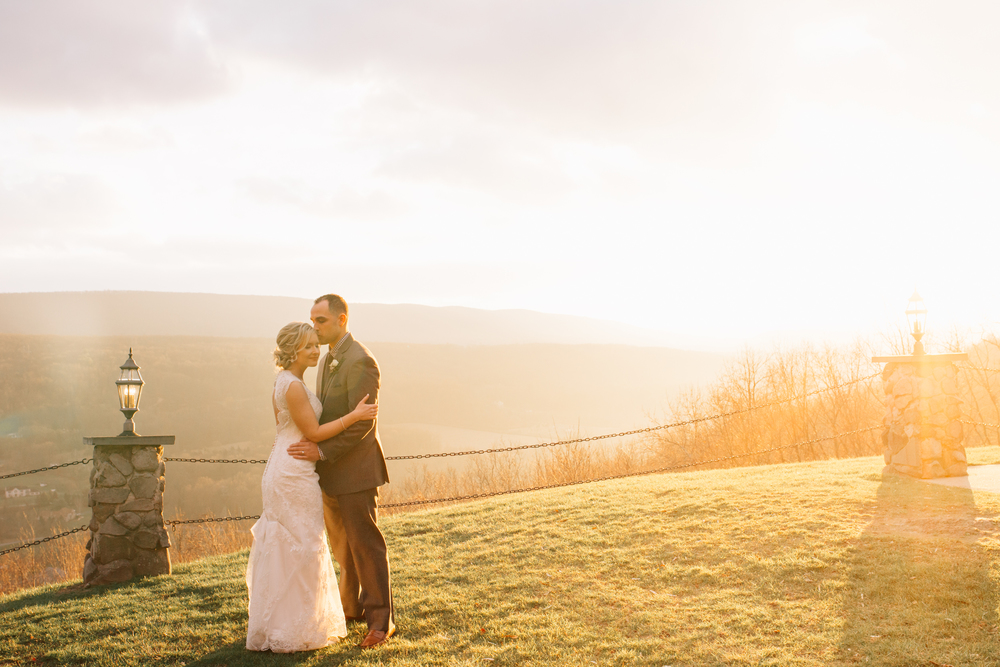 " I first met Ashley for my surprised proposal pictures. Ashley was there an hour before my arrival. The pictures came out great and I now have that moment captured forever. After seeing how great of a job Ashley did, and how she made us feel like we've been friends for years after just meeting, we asked her to do our engagement photo's. The weather wasn't the best but the snow looked beautiful, Ashley didn't mind that we wanted to go to two separate place. She actually encouraged it. Ashley had the engagement pictures and DVD wrapped up nicely and sent to our mail in the next few days. After seeing her amazing work again, we decided to ask her if she could drive to our wedding January 2nd at the Stroudsmoor Inn, which is 5 hours away. She said that is no problem. We are very excited to have her as our photographer for our wedding. She always has fresh new ideas, and has poses lined up making things run smoothly. I am very happy I found Ashley, she is a hidden gem. "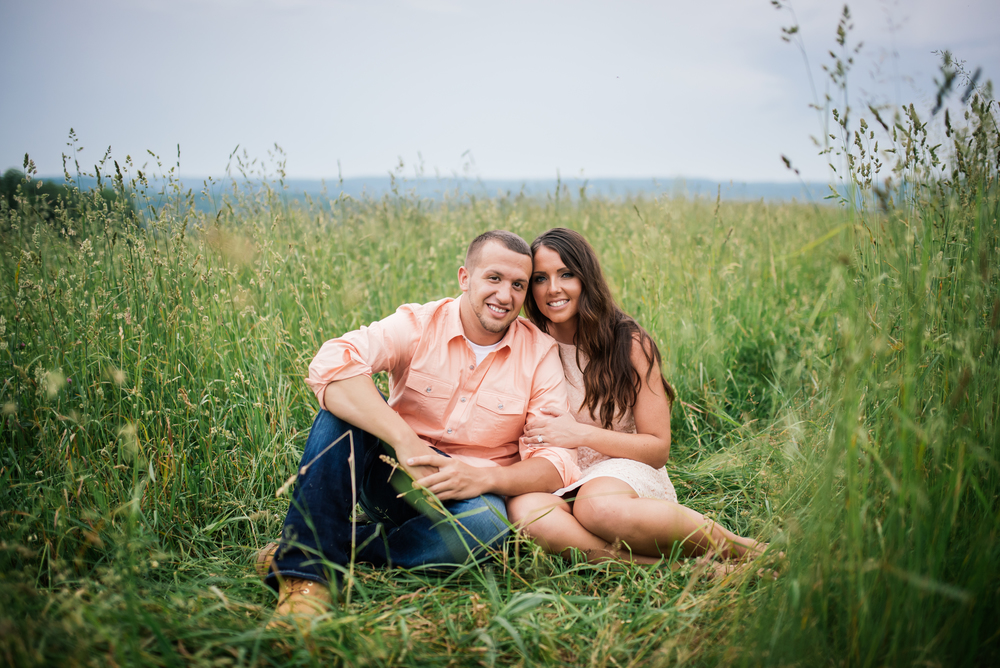 " There are so many awesome things to say about Ashley Reed Photography. First of all, her prices are AMAZING, she talks to you like she's known you for years- even if you just met, and she makes sure to capture the perfect pictures! She was willing to travel to take our dream engagement pictures- she even knew the perfect places to go, which was VERY helpful! With our unpredictable Pittsburgh weather, the forecast showed rain showers the entire weekend we were supposed to shoot. Instead of cancelling she accommodated every need. She met with us a day later, earlier than expected, just to make sure we got our pictures in time before the rain came. We, of course, LOVED every picture. I am very thankful we chose Ashley to take these photos for us. You will not find another person that is as flexible, responsive, and professional as her. I never felt that she thought of us as 'clients', she respected what we wanted, and with that we felt very natural in our session. In the months that have passed since our shoot we still keep in touch and have planned future photography sessions for our exciting moments ahead! I promise, you will not be disappointed! "
My husband does Photography as a hobby, and because of this we were extremely picky when choosing a photographer. We were looking for good quality as well as reasonable price, and Ashley Reed Photography was our answer. They did not disappoint!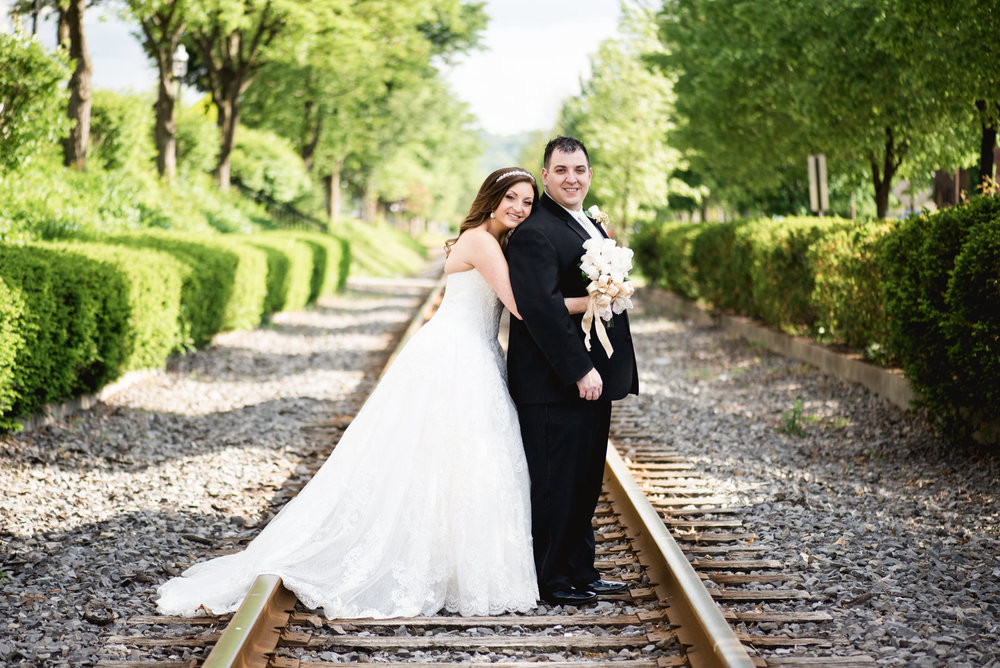 " I can't say enough GOOD things about Ashley and her sidekick, Stefan. They were both amazing to work with and I would HIGHLY recommend Ashley Reed Photography for your big day (or any event, for that matter)! Our day was beautifully captured and they were SO fun to work with! "
"Ashley and Stefan's work was unbelievable. I would highly recommend them for your wedding and engagement photos."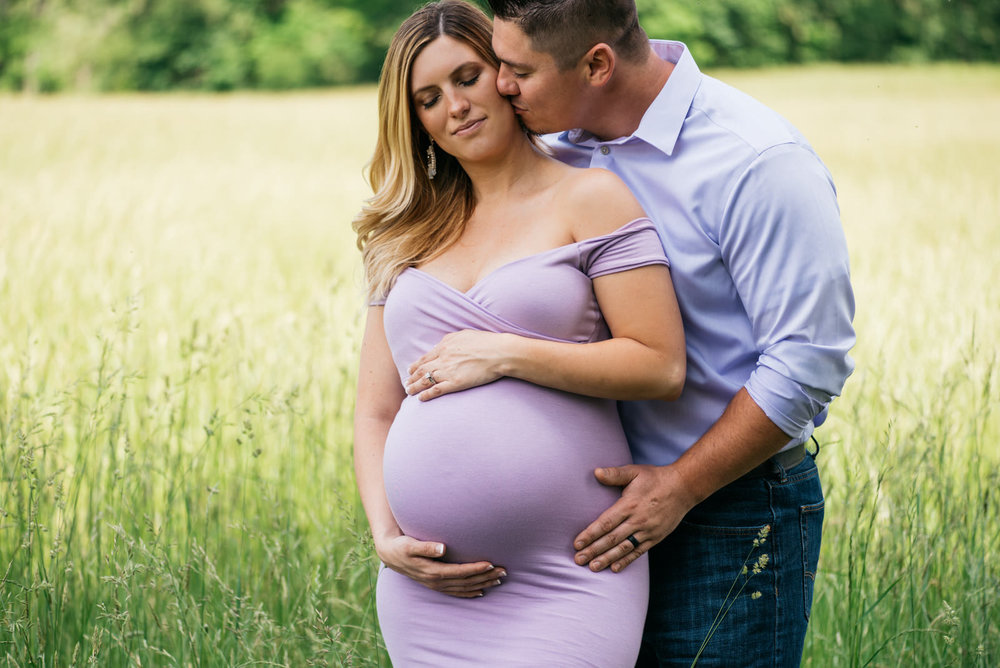 " My husband Jason and I just recently had a maternity photo shoot session with Ashley and her husband Stefan in a beautiful field. We are absolutely obsessed with how beautiful our pictures turned out! Our pictures are beautiful and we could not be happier with them! We have a sweet baby boy on the way and she made me feel so beautiful! They are both very professional and so very sweet and personable to work with! My husband grew up with Ashley so it was nice catching back up with her! They have great direction also durning the photo shoot so we knew exactly how to pose! I would highly recommend Ashley and Stefan they do amazing work! I can not wait to have them capture more special moments in the future! "
" Very nice and professional. I had a vision on how I wanted my session to go and they brought it to life. It turned out absolutely amazing! I highly recommend them as your photographers for your special occasion. "
" I don't even know where to begin! Ashley and Stefan where AMAZING to work with. We had our engagement photos done a year before our wedding and we loved them! We new we couldn't wait for them to be apart of our big day. Ashley is sooo personable and such a sweetheart. She would check in every so often to see how the planning was going and if we needed anything. I feel like she was genuinely happy to be apart of our big day!! You should see the teamwork between Ashley and Stefan. They are such a perfect pair. Ashley isn't shy about coming in and adjusting your hair/dress or anything else that needs moved around lol! They were with us the entire day but not once did we feel like they where ever overbearing! I defiantly recommend Ashley Reed Photography! I have already referred her to my husband's cousin who also booked with her for 2017. I can't wait to see what she has captured on our wedding day! Thanks Ashley & Stefan for making our wedding a dream come true!!! "
" Ashley Reed Photography shot our wedding at the Hilton Garden Inn in late September. Our photos are absolutely beautiful and Ashley was extremely accomodating, easy to reach, and easy to work with. Stefan took beautiful pictures and knew exactly what we were looking for. Going through the pictures is like reliving the day over and over again! Thank you again Ashley Reed Photography. "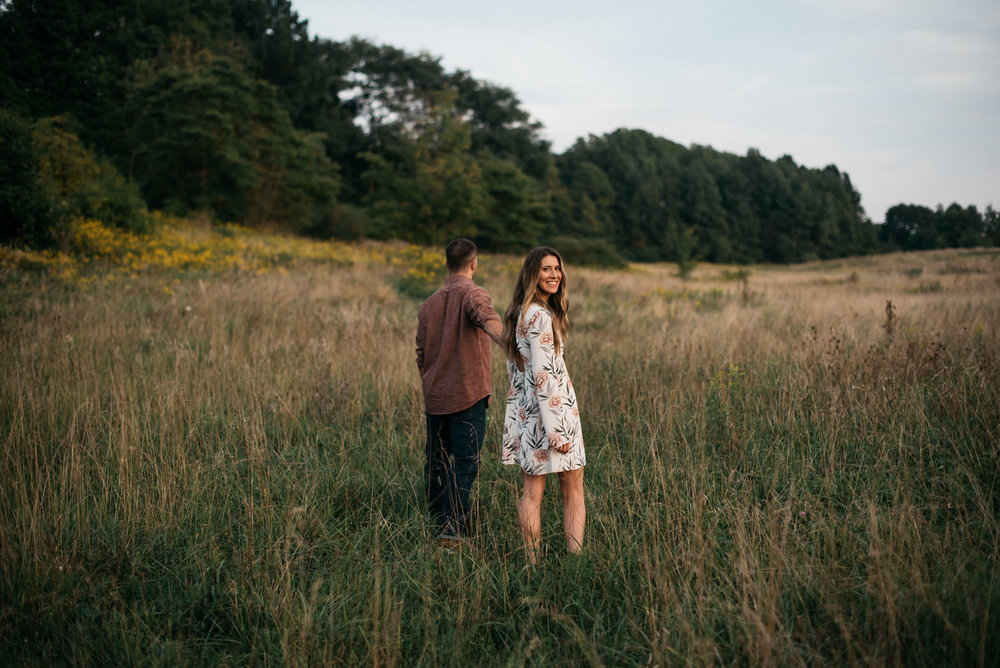 " My fiancé and I recently had our engagement shoot with Ashley and Stefan and they truly exceeded ALL of our expectations! Prior to the shoot, I shared with Ashley the "look" I was going for and she immediately knew the perfect location (which was a huge help for this out of town bride to be). Ashley and Stefan are true professionals (and all around great people!) and coached my fiancé and I through our very first professional photography session together with laughter and ease. We are so happy with the end product and now our biggest problem is trying to narrow down which photos to print because we love them all! Thank you guys again for an amazing session, you made it so easy and fun! Ryan and I can't wait to work with you both again on our wedding day! "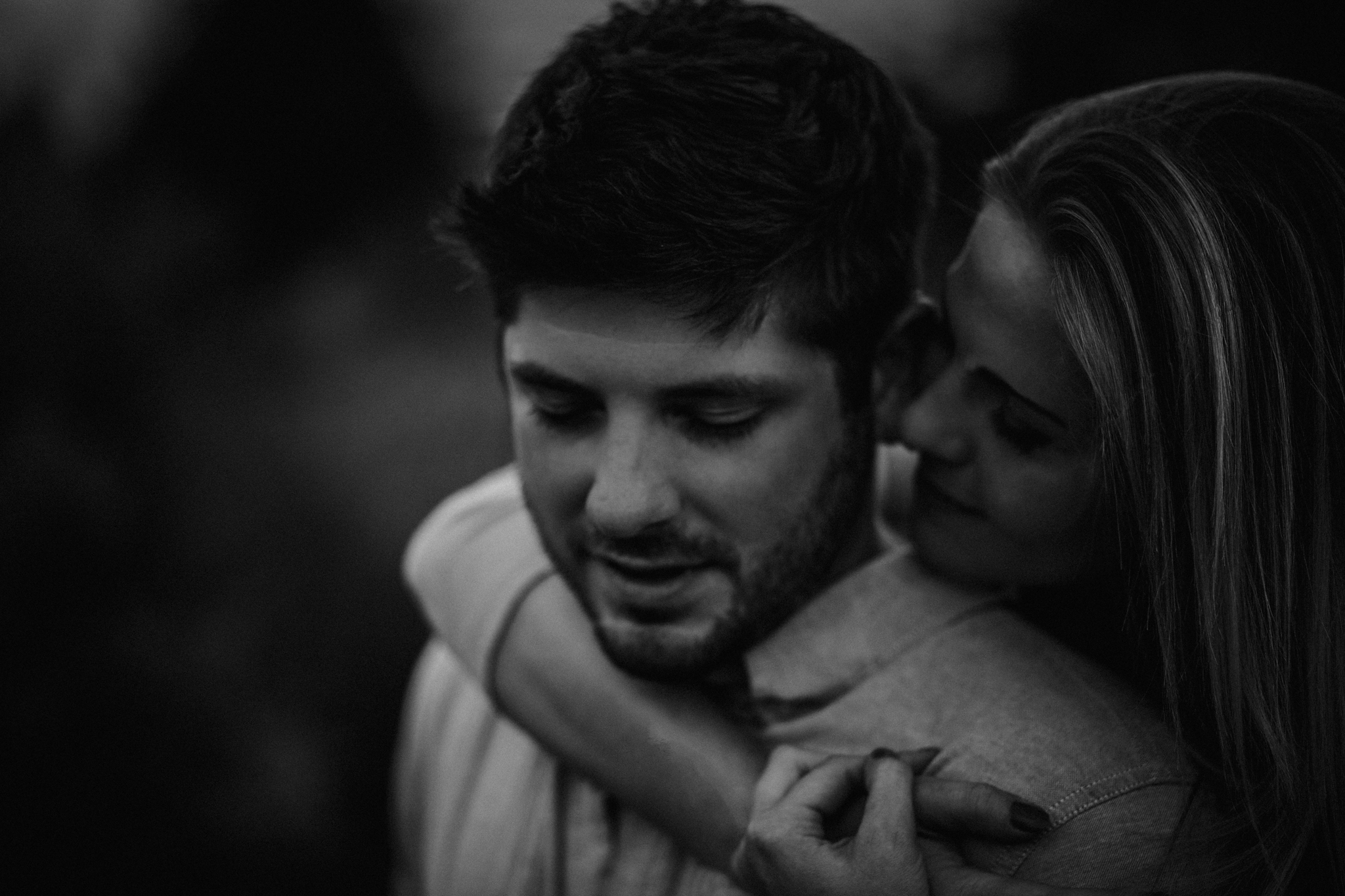 " My fiance and myself had our engagement pictures done with Ashley recently and I would highly recommend her work! I have known Ashley for many years and have watched her photography progress more and more as the years go on. I have watched her work go from taking shots for her college portfolio to now weddings, maternity, engagements, babies, everything! She is a great, easy going yet, professional photographer who can make you feel at ease despite a camera lens staring you down! We are not your average "cute" couple but rather silly and enjoy having fun, in which Ashley completely embraced any idea that we had. A great photographer isn't afraid to get down & dirty, step into questionable mud, bushes and weeds to get the perfect shot & that says Ashley all over it. She is a perfectionist in her work & it definitely shows. As I am waiting for our photos she has been posting sneak peaks online and it brings the happiest smile to my face. Again, highly recommend! "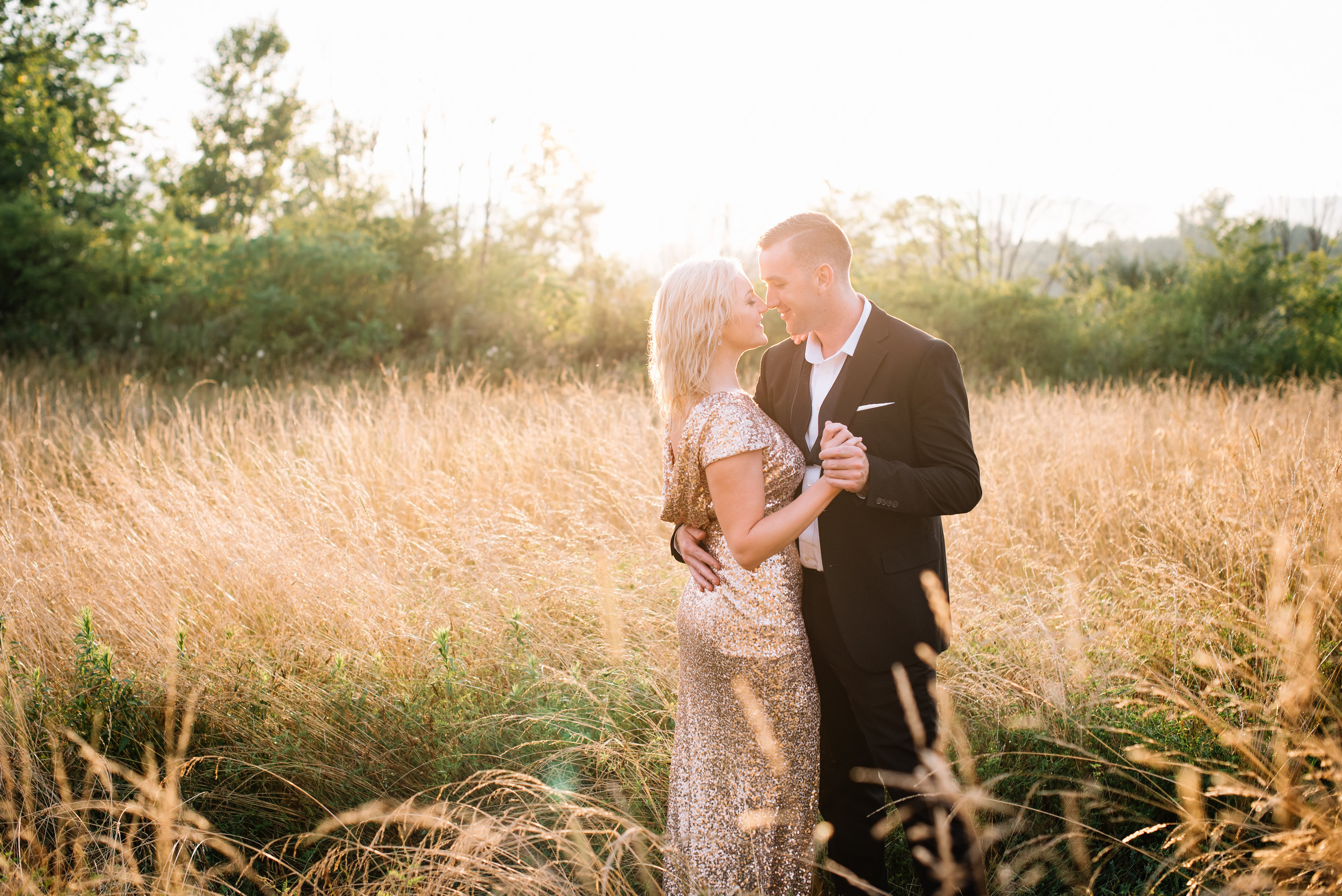 " Seamless execution, beautiful photos, awesome professionalism, and the personality to boot - Ashley and her husband Stefan are/were amazing for our wedding photos!! We can't wait for them & to use her for all of our photography needs! "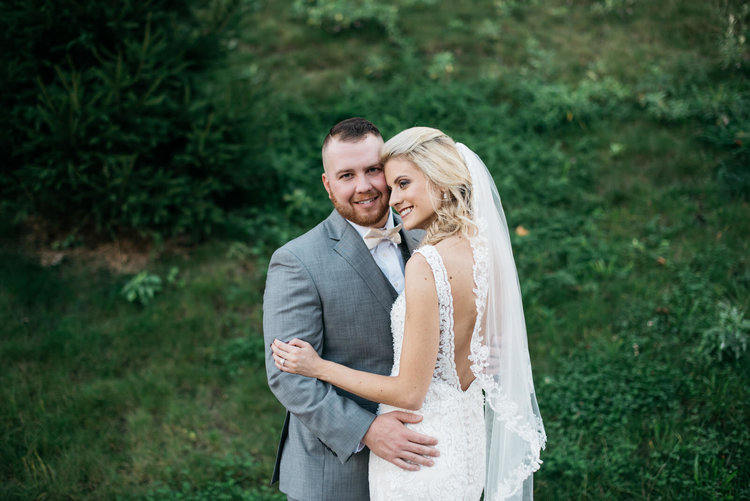 " I am so happy I chose Ashley as my wedding photographer! She was great to work with and very easy to talk to, I would recommend her to anyone. "
"We booked the package which included engagement photos and 8 hours of wedding day photography with 2 shooters! Ashley was very responsive during the planning process and flexible as things changed along the way.They were beyond accommodating to our busy schedule. After photographing the ceremony and large family photos at the church, they tagged along with the bridal party all over the city of Pittsburgh. After we arrived at the ballroom for the reception, we added on a group of photos in the fire truck garage which they delightfully agreed to do with us. They were engaging throughout the night, and captured the moments that mattered most to us. At some point, the reception timeline did get a little bit behind, and the 2 of them did not blink an eye in agreeing to stay a bit longer in order to capture all of the special dances and toasts as well as some of the dancing. They are truly flexible and genuine in nature and seemed to be very mindful of the things that mattered most to us! "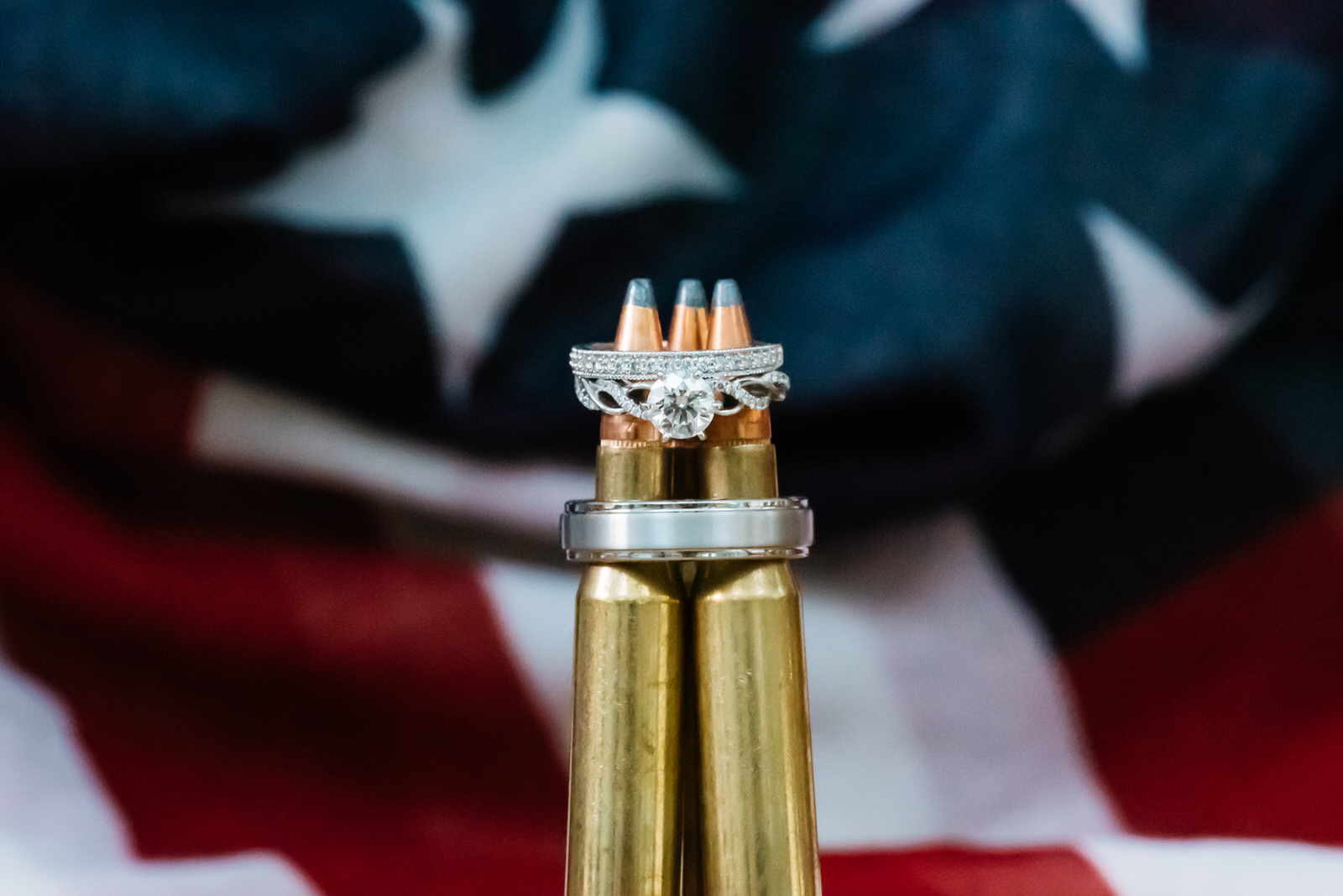 " Ashley asked all the right questions, some details that I would have even forgot to mention. She surprised us by incorporating personal details related to my husbands military service as well. I didn't even know she was there most of the day. Great pricing options available, especially for anyone afraid to spend a significant amount of money on their wedding day. Great pictures! "
" Ashley did our maternity pictures. She is so professional, yet so down to earth and easy to work with. We felt completely comfortable! Her work is amazing and we couldn't be happier with how the pictures turned out! I would recommend her time and time again. "
" I am not sure where to begin! First Photography is my passion, so finding someone who understood what I was looking for became quite difficult. But then we hired Ashley for our wedding and engagement photos. She captured such meaningful moments throughout the day. She doesn't just capture the moment she captures the story, the raw emotion, that natural beauty. Her photographs literally brought tears(happy) to my eyes! My husband says "Ashley can turn any location into a beautiful photo- even if it's just in our parking lot" Ashley is very personable and willing to work with you on any request. It's as though the world is a book and her photographs tell your story! "
" Ashley is very professional and so easy to work with. She works around you and even when things aren't going to plan, there she is still taking pictures to catch those moments that might be missed. She takes beautiful pictures that naturally enhance the backgrounds, objects, people and animals in every way. She goes above and beyond, and her work shows for it. I loved every minute of working with her in photographing us and our horses for a wedding shoot. She definitely knows how to make someone's dreams come true through her photography. "
" Ashley and Stefan were absolutely wonderful!! We had them for engagement shoot and our wedding pictures! They are so flexible and have so many great ideas!! So great to work with!:) I highly recommend them!! "